This Workshop is part of a TUgbOAT project that has received funding from the European Research Council (ERC) under the European Union's [Horizon 2020 research and innovation programme. Grant agreement No. 772346].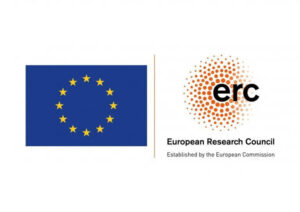 All researchers interested in Integration Trip to Las Woda (27-29.05.2022) are invited to attend. Attending the workshop is free of charge and full board. As the number of places is limited, the first come first served principle applies.
TRANSPORT & ACCOMMODATION
VENUE
A luxury hotel where business blends with nature, creating a coherent
wholeness. Las Woda**** is also a unique business center with an area of
1300 m2. Situated on the area of 17 hectares of forest, it provides peace and
quiet, which support concentration and effectiveness of meeting participants.
Park Rekreacyjno – Biznesowy Las Woda,
ul. Spokojna 1, Wilga
For those who are interested in SPA treatments, LAS WODA prepared a wide array of massages and treatments for face and body. More information and pricelist on the website
GPS: 51°51'06.0″N 21°22'39.1″E
https://www.las-woda.pl/en/
TRANSPORTATION
We provide free of charge transportation by coach there and back (TANDEM). The bus (green IVECO) will be waiting at the Palace of Culture and Science (plac Defilad 1) from Marszałkowska street on 27.05.2022 (Friday, at 1 pm).
Departure from Las Woda hotel 29.05.2022 (Sunday, at 1 pm).
SCHEDULE
27.05.2022 (Friday)
buffet lunch
14:30
15:30
workshop
16:30
19:00
dinner
19:30
20:30
28.05.2022 (Saturday)
breakfast
08:00
09:00
workshop
09:00
10:30
coffee break
10:30
11:00
workshop
11:00
12:30
buffet lunch
13:00
14:00
workshop
15:30
17:00
coffee break
17:00
17:30
workshop
17:30
19:00
dinner (grill)
19:30
21:30
29.05.2022 (Sunday)
breakfast
08:30
09:30
workshop
10:00
12:00
buffet lunch
12:30
13:30
Registration closed